Discover Excellence in Neuroscience
EVERY CHANNEL, EVERY TIME
SIMULTANEOUS RECORDING AND STIMULATION
Record and stimulate on every channel. Developed under DARPA, DoD and SBIR funding, Ripple's proprietary ASICs offer exceptional signal quality and low noise in a compact package.
SMARTER. SMALLER. WIRELESS.
Featuring on-board processing and wireless control, Ripple's flagship processor, the Trek, untethers you from conventional constraints of behavioral electrophysiology.
NOVEL TECH FOR NOVEL APPLICATIONS.
No percutaneous leads, no implanted batteries, just electrophysiology. Driven by a passionate team of recovering experimentalists, Ripple is developing devices that eliminate infection prone percutaneous connections with the same data quality as traditional recording methods.
Questions? We're here to help.
As a company founded and run by neuroscience researchers, Ripple is uniquely capable of helping you plan and grow your projects, as well as providing you with the best tools available for truly novel research.
Optimized Data
Acquisition
Wireless Data
Transmission
Real-time neural interface processors providing stimulation and recording for programmable control of ephys experiments.
TREK
Most portable, powerful processor available. A completely wearable neuroscience solution, with wireless communication and on-board data storage.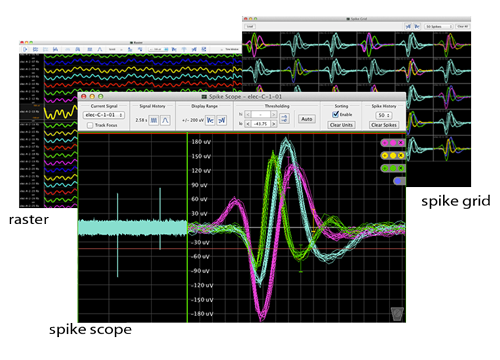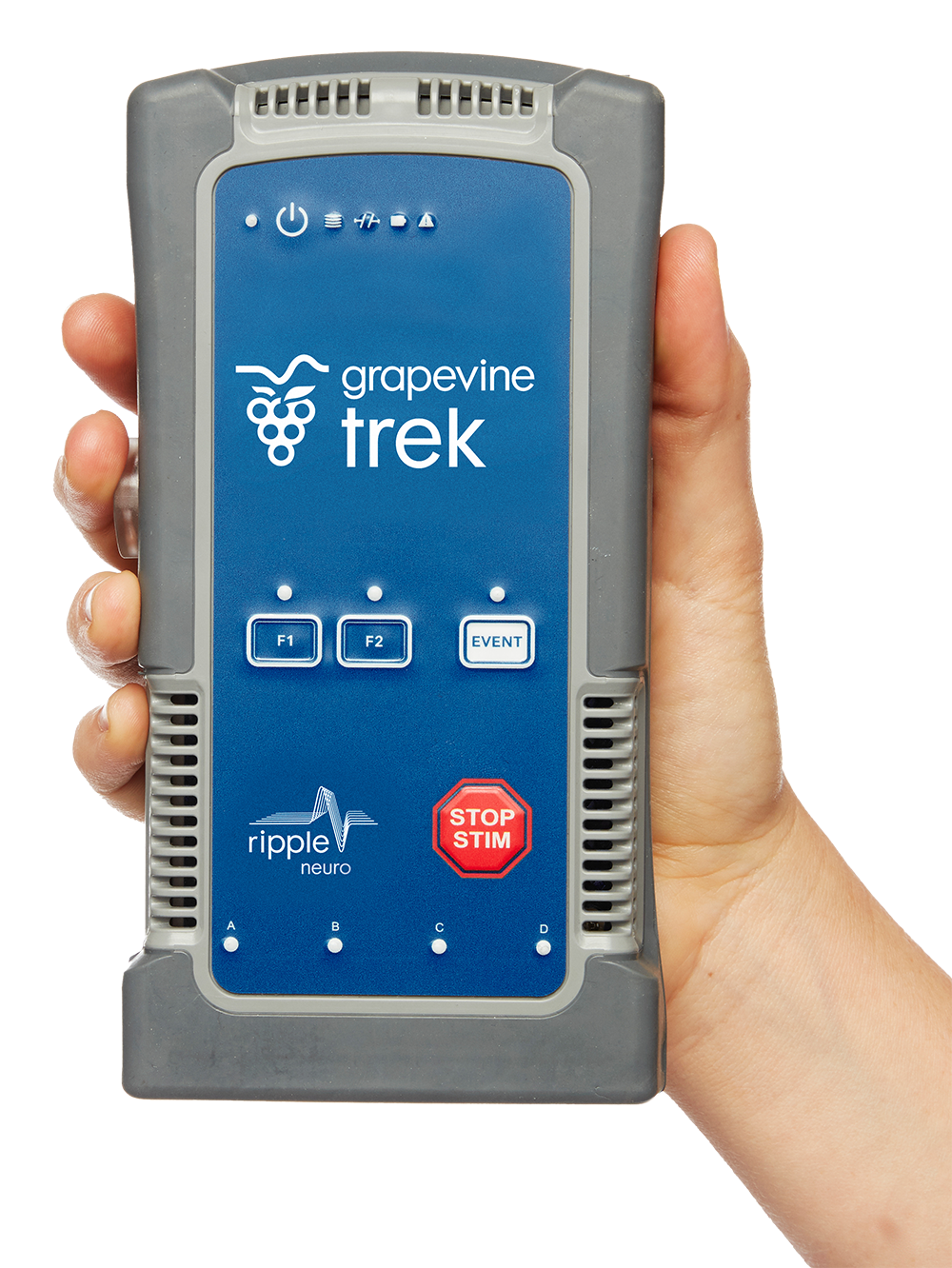 Nano2 and Nano2+Stim
Ripple Neuro's flagship line for animal studies, the Nano2 line of Front Ends puts powerful electrophysiology in a sleek package. Perfect for both acute and chronic experiments, the Nano2s are small enough for rats yet robust enough for non-human primates. Designed for high-impedance microelectrodes, the Nano2+Stim can stimulate and record simultaneously on every channel. The stimulation variant allows for unique stimulation waveforms on all channels concurrently.
Link R-32
The next generation of implantable electrophysiology is here. Ripple Neuro's Link R-32 implant is the next frontier, providing invasive recordings without the concerns of infection and percutaneous leads. external transceiver is magnetically coupled with the implanted receiver, inductively powering the implant and allowing for state-of-the-art wireless data telemetry across the skin.
Pico and Pico+Stim
Designed specifically for small animal electrophysiology, the Pico Front Ends utilize the same ASIC technology as the Nano2 line but in an even smaller form factor. Perform your closed loop recording and stimulation with the smallest commercially available technology. Available in 16 and 32 channel options, the Pico line is ideal for recording from acute linear probes and chronically implanted electrode arrays.
EMG
Ripple Neuro's Grapevine EMG Front End is designed from ground up to acquire seamless multi-modal electrophysiology data. Combine EMG with other physiological signals such as ECG & respiration in one device, making the workflow powerful yet intuitive and easy.
Our research focuses on the neural basis of decision-making. Ripple's versatile hardware allows us to observe and manipulate individual decisions as they are unfolding. The ability to record from and stimulate networks of neurons gives us a snapshot of the neural information available to guide each action.
– MARLENE COHEN, PhD, University of Pittsburgh
For studying the brain, going with Ripple is a no brainer. Ripple's high channel count ephys equipment allows us to record quality signals from multiple brain areas and allows us to modulate activity in one area while observing direct effects in another.
– CAMILO LIBEDINSKY, PhD, National University of Singapore
We implanted the EMG telemetry system using custom-made patch electrodes. The entire system worked well with clean signals that have lasted years.
– ANDY SCHWARTZ, PhD, University of Pittsburgh
Ripple's flexibility and ease-of-use enables a wide-array of applications for recording and stimulation in the peripheral nervous system. Its software versatility allows convenient third- party system integration and flexible programming of adaptive closed-loop systems. This helps drive our projects towards long- term functionality and clinical translation
– TIM BRUNS, PhD, University of Michigan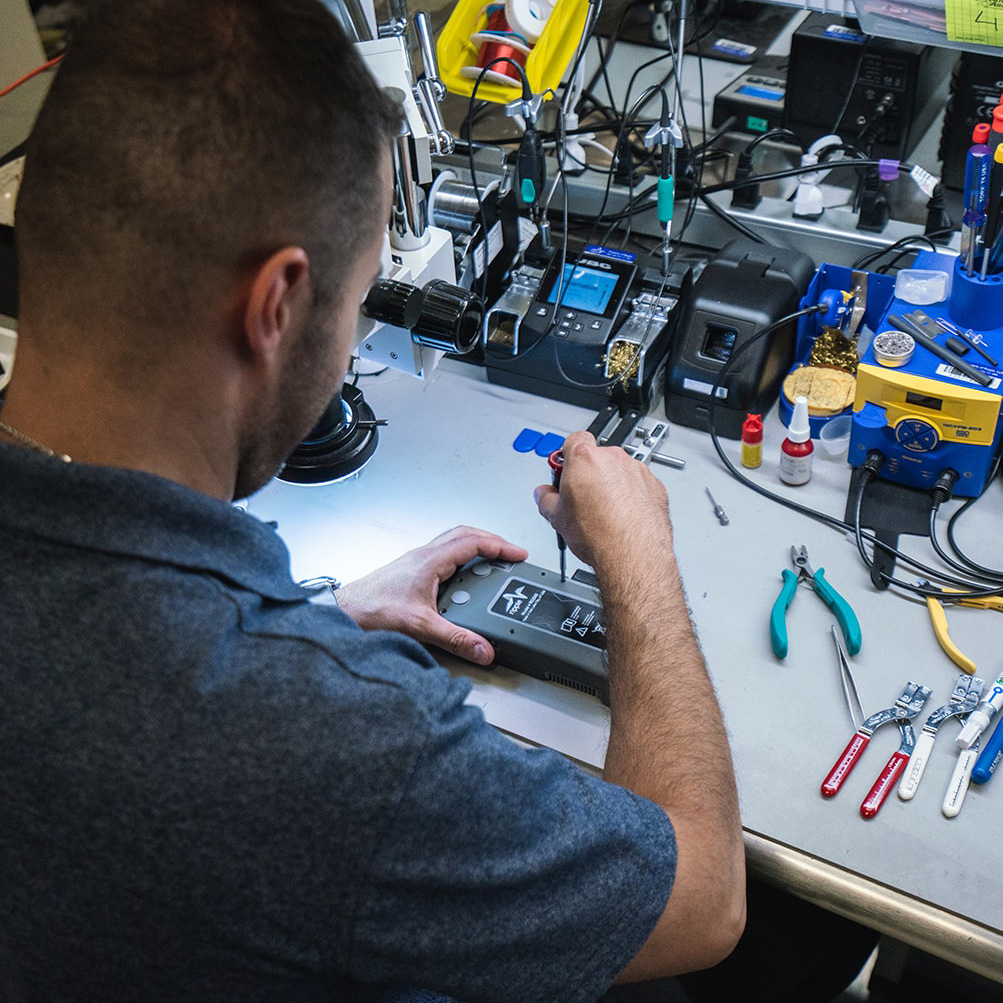 All Ripple products are designed, built and serviced in-house, resulting in the most cutting edge systems and products, and unmatched support.