Ripple Neuro develops game-changing neurotechnology that restores health and advances human potential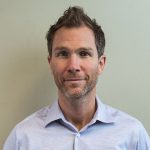 Andrew Wilder, PhD
Chief Executive Officer
An owner of Ripple, Andrew is in his tenth year with the company. During his tenure Andrew has contributed in many roles from managing the software development team to leading sales, finance, operations, and business development efforts. As Chief Executive Officer, Andrew is focused on expanding Ripple's portfolio of cutting edge neuro-technologies and growing these technologies into great companies that have a profound and lasting impact on the clinical neuro-therapeutic, and neuroscience research markets.
Andrew earned his Ph.D in Computer Science from the University of Utah. His research focused on developing a neuro-assistive device for people with spinal cord injury. As part of this effort he developed software systems to control functional electrical stimulation on hundreds of electrodes implanted in peripheral nerves. Andrew started at Ripple in 2009 as a software engineer developing applications for control of stimulation and real-time visualization of neural data. In his spare time Andrew cultivates his life-long passion for outdoor adventure.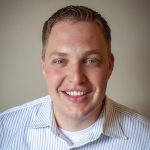 Scott Hiatt, ME
Chief Technology Officer
Scott has developed many commercial mixed-signal systems for neural signal acquisition and stimulation, with particular emphasis on very low amplitude mixed-signal circuit design and hardware level programming. As Chief Technology Officer, Scott's work is focused on fully implantable biopotential recording systems and next generation highly selective implantable stimulators to facilitate new research in bioelectric medicine, brain machine interfaces and basic neuroscience understanding. Scott completed his Master of Engineering and Bachelor of Science in Electrical Engineering while working in the Center of Neural Engineering at the University of Utah under the direction of Professor Richard Normann developing stimulation hardware, firmware and drivers to explore reanimation of paralyzed limbs by selective simultaneous access to hundreds of microelectrodes.
Scott deployed as a Forward Observer for the Mortar Section of C. Co 4th Light Armored Reconnaissance in the United States Marine Corps for Operation Iraqi Freedom in 2003. He ended his military service in 2005 as a Sergeant in the Marine Corps Reserve. He and his wife Mieka have 5 children, and are all most happy exploring the National Parks.
Sales
Kyle Loizos, PhD
Director of Neuroscience Products and Sales
Kyle earned his PhD in Electrical Engineering at the University of Utah, working on computational tools for advancing neuroprosthetics in the lab of Dr. Gianluca Lazzi. His research focused on improving the efficacy of electrical stimulation used in retinal and hippocampal prosthetics for patients with degenerative diseases. Additionally, Kyle has professional experience in digital and physical product design in the consumer electronics, defense, and medical space.
Alex Thiessen, PhD
Engineering Technical Lead and Principal Materials Engineer
Alex received his Masters degree in Chemistry at the University of Cologne in Germany with a focus on organic light-emitting diode materials. He then moved on to investigate electro-optical properties of organic molecules and polymer chains on a single-molecule level at the University of Utah where he received his Ph.D. in Condensed Matter Physics. Alex is now driving the development of Ripple's implantable printed flexible electrodes.
Steve Barrus, MS
Engineering Technical Lead and Senior R&D Engineer
Steve has a background in both Computer Science and Computer Engineering that gives him a unique ability to solve difficult engineering challenges with both hardware and software and to know when to use each solution. It also makes him well-suited to work in domains that require both disciplines, like firmware development, system design, and validation. Steve earned his MS in CS, BS in CS, and BS in CE from the University of Utah.
Paul DeMann
Mechanical and Process Engineering Manager
Paul earned his bachelor's degree in mechanical engineering in 2019 from the University of Utah. While pursuing this degree, he worked as an R&D mechanical engineer at Ultradent Products in South Jordan Utah. He has over ten years of experience in the medical device design industry and is passionate about creating meaningful relationships between mechanical design and quality systems. Outside of work Paul enjoys playing drums, triathlons, and playing video games with his wife.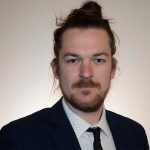 Tomas Jordan, PhD
Software Engineer
Tomas is a biomedical engineer with broad experience in developing neurostimulation technologies and writing software for medical imaging systems. He earned his Ph.D. at Dartmouth College where he worked in the Functional and Molecular Imaging Lab with Professor Geoffrey Luke. Tomas' doctoral research focused on enhancing the effects of ultrasound neuromodulation using neuron bound piezoelectric nanotransducers. At Ripple, Tomas is working on developing software for automated hardware testing. Outside of work, he enjoys backcountry skiing, mountain biking, and photography.
Jay Windley
Senior Software Engineer
Jay comes from a diverse background that includes cybersecurity, aerospace, and high-performance computing.  His projects center around the real-time and near-RT processing of large data sets.  At Ripple, he contributes to the neural interface processor software.  Jay received a BSCS from Kansas State University in 1991.  He was a member of the Alpha_1 research group at the University of Utah, specializing in automated engineering design and manufacturing.
Samuel Anderson
Electrical Engineer
Sam has a wide background in engineering. His areas of expertise are in convergent failure analysis, electronics hardware design, quality and process development, mechanical design, patents, design for harsh environments, and machine learning for vision systems.
He began studying electronics, specifically, more than a decade ago, eventually earning his AAS in EET and BS in Electrical Engineering from Weber State University. He chose this route to couple the theoretical design side of electronics engineering with the practical application of those theories. To further push his skills and gain a better understanding of business, he designed and launched his own product. This product has been successful in reaching the depths of the Black Sea, launched in a rocket to space, been a part of open-source medical devices, and many other incredible applications.
Sam's focus has always been on helping solve problems. Ripple's statement to "restore health and advance human potential" aligns well with his desire to do that which will have a positive impact on all around him.
Above all, his family is the most important part of his life: reading books or fishing with his kids and eating ice cream with his wife, Jessica, are definitely highlights.
Support Engineering
Taylor Hearn, MS
Systems Engineer and Support Manager
Taylor earned his M.S. in Biomedical Engineering at Arizona State University studying the effects of vagus and trigeminal nerve stimulation on human cognitive performance with Dr. Jamie Tyler. He has experience recording and stimulating the nervous system, both invasively and noninvasively, in mouse, rat, non-human primate, and human models. Professionally, his background spans academia, government, and private sector work, all focused on advancing neurotechnology.
Lena Memmott
Human Resources Manager
Lena studied at the University of Utah where she investigated the Deese-Roediger-McDermott paradigm in combination with driving attention and memory spans in the Applied Cognition Lab. She graduated with a degree in Psychology with an emphasis in Cognition and Neural Science. Currently, Lena serves as the Human Resources Manager and helps develop our company culture. She also assists with marketing and preparation of federal research grants awarded to Ripple.
Earle Grimm
Accountant
Earle earned a Master's degree in Accounting at the University of Utah. He has 35 years of accounting experience working in a variety of industries including manufacturing, construction, and retail.  He has worked as a Controller in both small privately owned companies and larger publicly held companies.  During his career, he has focused on creating and improving accounting, operations, and management systems to increase productivity and to provide improved accuracy and timeliness. He has implemented controls to safeguard the company's assets and their employees.   He has overseen many projects to improve customer satisfaction and reduce costs, allowing for happier customers and improved profitability.  In his free time, he loves spending time with his grandchild and enjoys sports.
Lynda Eads
Grants Accountant
As Accounting Manager, Lynda brings 35 years of accounting experience to Ripple. She previously worked mainly for small family owned businesses, giving her a chance to learn a variety of industries. She specializes in preparing and analyzing financial statements, managing accounting staff, integrating new technology, and building long-term relationships with customers, vendors, and employees. Lynda manages all aspects of our accounting department, but particularly vital to her role is the management of government contracts and grants. Lynda graduated from Weber State with a degree in Piano Performance and Pedagogy. She is most happy spending time with her family and relaxing at the beach.
Quality Assurance
Ginger Neil
Quality Manager
Ginger started her Medical Device career at Ortho Development in 1995 where she worked in the manufacturing cleanroom. She then shifted gears taking a job in quality assurance at Cyberkinetics in 2005. In 2008 she joined the team at Ripple, helping to develop the exceptional robustness and reliability that Ripple products now provide. Outside of work she enjoys spending time with her family, camping and hiking in the beautiful outdoors that Utah has to offer.
Lance Tovar
Quality Specialist
Lance has been trained and certified in several areas inside quality and regulatory affairs.  His strong background in quality and regulatory affairs has allowed Lance to take part in many innovative new product developments. Wearing many different hats, Lance has held titles all throughout his career in quality control, quality assurance, and regulatory affairs providing him a wide range of experience which he now utilizes here at Ripple.  Lance is a firm believer of continuous improvements which provides better customer satisfaction and good product quality. Outside of work, he enjoys spending time with his wife and kids swimming, riding bikes, hunting, and camping.
Amanda Langford
Fulfillment Manager
As the Fulfillment Manager, Amanda interacts with and directs production, inventory and purchasing teams. As a critical part of fulfilling customer orders, she also has daily interactions with members of the Sales and Support Teams. Amanda began at Ripple 5 years ago as a Manufacturing Technician, moved on to managing purchasing and supply chain, and has since built on those skills to execute in her current position.
In her free time Amanda enjoys picking up heavy stuff and putting it down again aka. Powerlifting, doing anything creative and hangin' with her daughter, Maya.
Josef Avaud
Senior Electronics Technician
Josef Avaud earned a degree in electronics at College Technique De La Sagesse and a degree in Cooling and Heating at Byblos institute, Beirut Lebanon. As a technician Josef has a passion for troubleshooting and repairing electronic and electromechanical assemblies. Over the past 12 years he gained extensive technical ability and expertise in Human Machine Interface product working at Beijer and Micronet, before bringing that experience to Ripple.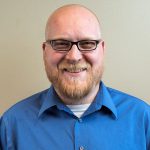 Roy Hover
Manufacturing Engineer
Roy Hover earned his bachelor's degree in Electrical Engineering from the ITT Technical Institute. He has worked in electronics manufacturing for over 10 years, and is experienced in every facet of manufacturing, from assembly to final testing and trouble shooting. He joined Ripple earlier this year, and has already proven himself to be a dedicated and a detail-oriented technician.
Rocky Judd
Electronics Technician
Rocky has spent the last 10 years working on a variety of electronic assemblies and is experienced in all areas of manufacturing along with being certified in IPC 7711/7721 and J-STD-001. As a repair technician, Rocky has worked on numerous Class 3 assemblies for military use which involved fine pitch rework, testing and fully populating complex and unique PCB's.
In his free time, Rocky enjoys fly fishing, snowboarding and everything else outdoors.
Camila Bonola
Cleanroom Manufacturing Technician
Camila started her journey in the manufacturing and production area in 2004, working with different types of products and companies, from hospital product production, food, pharmaceutical, and lastly the production of defense articles for defense contractors. She worked in the assembly and quality area at the same time. Working side-by-side with engineers and the quality team, making sure the product has the quality required by the customer and together finishing projects on time. Camila was able to have the opportunity to have her IPC-J-SDT-001 certificate in soldering along with final inspection quality stamp and secret clearance. She likes to pay attention to details and debating ideas for improving the project to be carried out. In her free time, Camila enjoys being with her family, going to the movies, discovering new restaurants, traveling, shopping, relaxing at home, and hanging out with friends.
Pamela Flamini
Cleanroom Manufacturing Technician
Pamela started her career at Merit Medical in 2002 and then worked at L3 Harris through 2023. Wining employee of the month on three separate occasions, Pamela specializes in production assembly,  operations on electronic and mechanical assemblies, and working from drawings and schematics issued on work instructions, as well as quality inspection. She is certified to J-STD-001 and IPC-A-610. When she's not making medical devices, Pamela likes to spend time with friends and family, sing and dance, and snack on Megaplex popcorn.
Marketing
Morgan Laurentino
Marketing Coordinator
Morgan joined the Ripple team in 2023 as a Marketing Coordinator. She attended Oglethorpe University in Atlanta, Georgia, where she received her bachelor's degree in Marketing and Communications. Morgan brings with her 6+ years of marketing and sales experience. Accustomed to all things conference and media related – she is heading our marketing department. When she isn't planning the next newsletter or scientific conference, Morgan enjoys hiking the beautiful Wasatch Mountain range and trying new recipes in her kitchen!