Ripple Neuro develops game-changing neurotechnology that restores health and advances human potential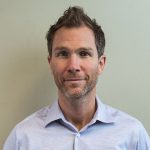 Andrew Wilder, PhD
Chief Executive Officer
An owner of Ripple, Andrew is in his tenth year with the company. During his tenure Andrew has contributed in many roles from managing the software development team to leading sales, finance, operations, and business development efforts. As Chief Executive Officer, Andrew is focused on expanding Ripple's portfolio of cutting edge neuro-technologies and growing these technologies into great companies that have a profound and lasting impact on the clinical neuro-therapeutic, and neuroscience research markets.
Andrew earned his Ph.D in Computer Science from the University of Utah. His research focused on developing a neuro-assistive device for people with spinal cord injury. As part of this effort he developed software systems to control functional electrical stimulation on hundreds of electrodes implanted in peripheral nerves. Andrew started at Ripple in 2009 as a software engineer developing applications for control of stimulation and real-time visualization of neural data. In his spare time Andrew cultivates his life-long passion for outdoor adventure.
Danny McDonnall, PhD
Chief Scientific Officer
As a founding member of Ripple, Daniel McDonnall has led the company's neuroprosthetics research efforts since 2005. He has served as Principal Investigator on multiple research grants and contracts from NIH, DARPA, and DOD to develop advanced neural interface technologies. Dr. McDonnall has designed and conducted dozens of in vivo and clinical studies investigating tools for restoration of neuromuscular function for rare neurological conditions, including reanimation of muscles for facial paralysis patients. Serving as the President of Ripple from 2015 to 2018, he led Ripple's role as a system integrator on the DARPA HAPTIX project to develop and test implantable medical devices to improve control of prosthetic arms and to restore touch and proprioception via selective stimulation of residual peripheral nerves. When he is not working on neural interfaces, Danny enjoys rafting whitewater rivers in Utah and singing Puccini arias with his cat, Bosephus.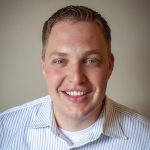 Scott Hiatt, ME
Chief Technology Officer
Scott has developed many commercial mixed-signal systems for neural signal acquisition and stimulation, with particular emphasis on very low amplitude mixed-signal circuit design and hardware level programming. As Chief Technology Officer, Scott's work is focused on fully implantable biopotential recording systems and next generation highly selective implantable stimulators to facilitate new research in bioelectric medicine, brain machine interfaces and basic neuroscience understanding. Scott completed his Master of Engineering and Bachelor of Science in Electrical Engineering while working in the Center of Neural Engineering at the University of Utah under the direction of Professor Richard Normann developing stimulation hardware, firmware and drivers to explore reanimation of paralyzed limbs by selective simultaneous access to hundreds of microelectrodes.
Scott deployed as a Forward Observer for the Mortar Section of C. Co 4th Light Armored Reconnaissance in the United States Marine Corps for Operation Iraqi Freedom in 2003. He ended his military service in 2005 as a Sergeant in the Marine Corps Reserve. He and his wife Mieka have 5 children, and are all most happy exploring the National Parks.
Sales
Jessi Mischel, PhD
Director of Global Sales
Jessi received her Ph.D in Biomedical Engineering at the University of Pittsburgh, working with Dr. Aaron Batista to develop novel tools for studying sensorimotor integration. For the last three and a half years, Jessi played a key role in elevating Ripple's presence in the animal electrophysiology space, particularly among non-human primate researchers. She has been instrumental in Ripple's growth, and has recently transitioned to the Ripple Neuromed team spear-heading development and sales of our new line of invasive research products.
Nivas Asok Kumar, PhD
Research Sales Engineer
Nivas received his Ph.D. in Biomedical Engineering from the University of Houston under the guidance of Dr. Joseph Francis where his research focus was to understand the effect of reward on the interaction between sensorimotor regions in the brain. With his training and background in neural engineering and brain machine interfacing, he plays a key role at Ripple Neuro by leading the sales of our products and technology to researchers working in the motor and the somatosensory area to help them meet their research goals. Outside of work, Nivas enjoys acting and has been on a few independent short films. He is also a fitness enthusiast and an avid sports fan and loves watching the NBA and UFC.
Alex Thiessen, PhD
Principal Materials Engineer
Alex received his Masters degree in Chemistry at the University of Cologne in Germany with a focus on organic light-emitting diode materials. He then moved on to investigate electro-optical properties of organic molecules and polymer chains on a single-molecule level at the University of Utah where he received his Ph.D. in Condensed Matter Physics. Alex is now driving the development of Ripple's implantable printed flexible electrodes.
Henry Shin, PhD
Engineering Project Coordinator
Henry earned his Biomedical Engineering Ph.D. at the University of North Carolina at Chapel Hill working under Dr. Xiaogang Hu in the Neuromechanics Lab. His research focused on the development and exploration of a non-invasive neuromuscular electrical stimulation approach for the restoration of hand control and finger flexion. He also assisted on other projects including high-density EMG decomposition and haptic sensation feedback for individuals with upper limb amputations.
Brian Crofts, MSEE
Senior R&D Engineer
Brian is an Electrical Engineer with broad experience including architecture/design, schematic capture, PCB layout, low-level firmware/software, and FPGA/HDL development. At Ripple, Brian has been applying his abilities to develop wirelessly powered and linked implantable recording and stimulation systems. Brian earned his MSEE degree at the Oregon Graduate Institute School of Science & Engineering (OHSU), and BSEE and BSCE degrees from the University of Utah.
Steve Barrus, MS
Senior R&D Engineer
Steve has a background in both Computer Science and Computer Engineering that gives him a unique ability to solve difficult engineering challenges with both hardware and software and to know when to use each solution. It also makes him well-suited to work in domains that require both disciplines, like firmware development, system design, and validation. Steve earned his MS in CS, BS in CS, and BS in CE from the University of Utah.
Harrison Padgen, MS
Mechanical Engineer
Harrison received his Master's in Biomedical Engineering at the University of Utah while collaborating with Robert Hitchcock's Research Group in the field of female pelvic health. He gained broad experience in medical device R&D, mechanical and electrical design, and process control before joining Ripple on the Mechanical Engineering team. He currently interfaces with members of the various design teams to develop electrical adapters and medical implants for Ripple's exciting new technologies.
Travis Poulson
R&D Engineer
Travis is an Electrical Engineer with 15 years of experience working in several industries. His broad background includes circuit board design, system architecture, embedded software, FPGA development and firmware. At Ripple, Travis has been engaged in several research and design projects including neural interface processors and front end headstages. He earned his BSEE degree from the University of Utah.
Stony Yakovak, PE
R&D Engineer
Stony is an Electrical Engineer with experience in PCB design, embedded firmware, system architecture, and mixed-signal ASIC design at companies such as ON Semiconductor, Tektronix, AMD, and various small startups and private companies.  Stony received a BS Electrical Engineering and a BS Computer Engineering from the University of Idaho and has been a licensed professional engineer since 2014.  Outside Ripple, Stony is active in the equestrian world, woodworking, sustainable agriculture, and enjoys most outdoor activities from skiing and rafting to archery and fishing.
Paul DeMann
Mechanical Engineer
Paul earned his bachelor's degree in mechanical engineering in 2019 from the University of Utah. While pursuing this degree, he worked as an R&D mechanical engineer at Ultradent Products in South Jordan Utah. He has over ten years of experience in the medical device design industry and is passionate about creating meaningful relationships between mechanical design and quality systems. Outside of work Paul enjoys playing drums, triathlons, and playing video games with his wife.
Jay Windley
Senior Software Engineer
Jay comes from a diverse background that includes cybersecurity, aerospace, and high-performance computing.  His projects center around the real-time and near-RT processing of large data sets.  At Ripple, he contributes to the neural interface processor software.  Jay received a BSCS from Kansas State University in 1991.  He was a member of the Alpha_1 research group at the University of Utah, specializing in automated engineering design and manufacturing.
Greg Bennett
Senior Software Engineer
Greg received his B.S. in Computer Science at Utah State University. While at school, Greg began his professional career writing medical & dental office automation software. After graduating he joined Evans & Sutherland, widely regarded as the birthplace of computer graphics. There Greg created simulation databases for commercial and military uses. He then transitioned to the video game industry, working more than 20 years for industry giants such as Acclaim, Electronic Arts, and Disney and contributing to more than 14 published titles, before joining Ripple.
Max Crebs
Senior Mechanical Engineer
Max started his Career as a Package Design Engineer for PCA and worked there for 3 years where he specialized in custom corrugated and foam packing. He then went to Vivint Smart Home for 5 years designing consumer electronic devices for smart home and security applications. He worked on a broad range of consumer facing products including touchscreen panels, indoor and outdoor smart cameras, sensors, speakers enclosures, and electronic door locks. He developed a great deal of knowledge and experience in industrial design, quality engineering, thermal simulation, verification testing, and high volume manufacturing in China, Taiwan, and Thailand. Max graduated with a Bachelor's in Mechanical Engineering from the University of Utah in 2013. He also loves being physically active and has been Breakdancing for 18 years. He's looking forward to seeing Breaking debut as a sport in the 2024 Paris Olympics.
Mather Reeves
Laboratory Technician
Mather received his bachelor's degree in Biological Anthropology from the University of Utah in 2016. He has a broad range of laboratory experience working in a genetics lab during his undergrad and moving into stem cell research after graduation where he studied the restorative properties of mesenchymal stem cells to cure degenerative diseases. While not at work, you can find Mather in his at-home music studio writing and producing his own music.
Elyse Rogers
Engineering Team and Client Project Coordinator
Elyse started her career as an AEMT while working through college. Graduating from the University of Utah with a degree in Psychology and emphasis in Neuroscience, she realized after years of experience using medical devices, her true passion was developing them. Beginning in Quality and Regulatory Affairs, she worked her way into Product Development and eventually became a Manufacturing Engineer creating complex vascular devices that have been used across the world. In her spare time, she will be working on side projects, enjoying nature by hiking/camping, or playing whatever sport that's in season.
Ivana Cuberovic, PhD
Clinical Research Scientist
Ivana earned her Biomedical Engineering PhD at Case Western Reserve University working under Dr. Dustin J. Tyler in the Sensory Restoration Lab. Her research focused on improving selectivity and functional benefit of restoring somatosensation at targeted locations across the surface of the hand to people with upper limb amputation. She has experience in device design, computational modeling, and early feasibility clinical research. Ivana is currently helping drive development of clinical applications for Ripple technology.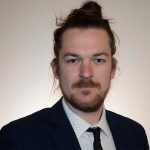 Tomas Jordan, PhD
Software Test Engineer
Tomas is a biomedical engineer with broad experience in developing neurostimulation technologies and writing software for medical imaging systems. He earned his Ph.D. at Dartmouth College where he worked in the Functional and Molecular Imaging Lab with Professor Geoffrey Luke. Tomas' doctoral research focused on enhancing the effects of ultrasound neuromodulation using neuron bound piezoelectric nanotransducers. At Ripple, Tomas is working on developing software for automated hardware testing. Outside of work, he enjoys backcountry skiing, mountain biking, and photography.
Ian Brown
Director of Product Engineering
Ian is an Electrical Engineer with broad experience across multiple engineering disciplines including electronics printed circuit assembly, software and firmware implementation, dynamic mechanisms and mechanical component design, manufacturing process and equipment design and introduction. Ian has been working in regulated industries, mostly providing medical devices, since 2005.  Ian has a deep understanding of design control practices and quality management systems.  With a long history in engineering management and organizational leadership, Ian is an inspirational leader with a focus on getting things done and doing things well.  Ian completed his BSEE at Brigham Young University with an emphasis in autonomous controls and embedded systems.
Franky Curry, PhD
Materials Engineer
Franky received his Ph.D in Chemical Engineering at the University of Utah working under Dr. Huanan Zhang in the Bioelectronics Research Group. His research focused on the optimization of tissue-compliant nanocomposite films exhibiting high electrical conductives for use in implantable electronic applications. At Ripple, Franky has been working on the development of the manufacturing process of implantable printed electrodes and characterization of electrode performance. Franky prefers to spend the majority of his free time practicing the piano with some time left over for cooking, socializing and exercising.
Support Engineering
Landan Mintch, MSBME
Product Manager & Support Manager
Landan earned his Masters degree in Biomedical Engineering at Indiana University Purdue University Indianapolis working in the cardiovascular neurophysiology and bioelectronics laboratories of Dr. John Schild and Dr. Ken Yoshida, respectively. His research focused on control of cardiovascular variables through slight electrical interrogation of afferent visceral nerves and on conduction blocking techniques in vivo.
Taylor Hearn, MS
Research Support Engineer
Taylor earned his M.S. in Biomedical Engineering at Arizona State University studying the effects of vagus and trigeminal nerve stimulation on human cognitive performance with Dr. Jamie Tyler. He has experience recording and stimulating the nervous system, both invasively and noninvasively, in mouse, rat, non-human primate, and human models. Professionally, his background spans academia, government, and private sector work, all focused on advancing neurotechnology.
Kyle Loizos, PhD
Research Support Engineer
Kyle earned his PhD in Electrical Engineering at the University of Utah, working on computational tools for advancing neuroprosthetics in the lab of Dr. Gianluca Lazzi. His research focused on improving the efficacy of electrical stimulation used in retinal and hippocampal prosthetics for patients with degenerative diseases. Additionally, Kyle has professional experience in digital and physical product design in the consumer electronics, defense, and medical space.
Logistics & Administration
Lena Memmott
Projects Administrator
Lena studied at the University of Utah where she investigated the Deese-Roediger-McDermott paradigm in combination with driving attention and memory spans in the Applied Cognition Lab. She graduated with a degree in Psychology with an emphasis in Cognition and Neural Science. Currently, Lena serves as the Human Resources Manager and helps develop our company culture. She also assists with marketing and preparation of federal research grants awarded to Ripple.
Lynda Eads
Accounting Manager
As Accounting Manager, Lynda brings 35 years of accounting experience to Ripple. She previously worked mainly for small family owned businesses, giving her a chance to learn a variety of industries. She specializes in preparing and analyzing financial statements, managing accounting staff, integrating new technology, and building long-term relationships with customers, vendors, and employees. Lynda manages all aspects of our accounting department, but particularly vital to her role is the management of government contracts and grants. Lynda graduated from Weber State with a degree in Piano Performance and Pedagogy. She is most happy spending time with her family and relaxing at the beach.
Josh Moes
Senior Accountant
Josh joins Ripple as a Senior accountant bringing 8 years of varying accounting experience across several industries. Josh Has a Bachelor of Science in Accounting from the University of Utah and a Master of Accountancy from Westminster College. He loves working with people and helping others to grow and achieve high standards of excellence. A self-proclaimed "Swiss-Army Accountant" Josh is willing to dig in and help with all aspects of accounting. When he is not cheering on the University of Utah football team, Josh loves to spend his spare time working in his woodshop and playing with his kids. He is at his happiest relaxing after a hard day's work or enjoying vacations with his loved ones.
Peg Rasband
Purchasing Specialist
Peg Rasband joins the Ripple team in support of purchasing and related activities. Peg has diverse job experience as a purchasing professional in the world of  manufacturing and product design.  She specializes in creating and maintaining strong supplier relationships in support of immediate needs and ongoing continuous improvement. Peg has a Business degree from the University of Utah.  While at the "U", Peg also studied piano performance and music theory.  Her latest challenge is learning jazz composition and improv.
Quality Assurance
Alec Vogel
OPERATIONS MANAGER
Alec received his Bachelor's degree in Mechanical Engineering and Biomedical Engineering with an emphasis on Biomechanics from Rensselaer Polytechnic Institute in Troy, NY. He has worked for Medtronic/Covidien and Edwards Lifesciences with a background in risk management, quality management systems, validation and commercialization of manufacturing processes. Outside of work you will find Alec on the slopes, working on his house or getting creative in the kitchen.
Ginger Neil
Quality Manager
Ginger started her Medical Device career at Ortho Development in 1995 where she worked in the manufacturing cleanroom. She then shifted gears taking a job in quality assurance at Cyberkinetics in 2005. In 2008 she joined the team at Ripple, helping to develop the exceptional robustness and reliability that Ripple products now provide. Outside of work she enjoys spending time with her family, camping and hiking in the beautiful outdoors that Utah has to offer.
Scott Hudson, MS
Principal Quality Engineer
Scott earned his M.S. in Applied Biomedical Engineering from Johns Hopkins. He has worked in combination drug delivery, and structural heart disease med device applications. He comes to Ripple with a strong Quality background, focused in risk management, validation, and manufacturing. Outside of work, Scott loves playing with his wife and kids, cycling, and camping.
Kelly Clark, MS
Principal Quality Engineer
Kelly earned her Master of Biomedical Engineering Degree from the University of Florida with a specialization in Biomaterials in 2017. Prior to Ripple, Kelly worked in quality engineering at a medical device company which focused on addressing structural heart disease. In her free time, Kelly enjoys exercising, cleaning, and spending time with her cats. #CatLady
Amanda Langford
Fulfillment Manager
As the Fulfillment Manager, Amanda interacts with and directs production, inventory and purchasing teams. As a critical part of fulfilling customer orders, she also has daily interactions with members of the Sales and Support Teams. Amanda began at Ripple 5 years ago as a Manufacturing Technician, moved on to managing purchasing and supply chain, and has since built on those skills to execute in her current position.
In her free time Amanda enjoys picking up heavy stuff and putting it down again aka. Powerlifting, doing anything creative and hangin' with her daughter, Maya.
Josef Avaud
Senior Electronics Technician
Josef Avaud earned a degree in electronics at College Technique De La Sagesse and a degree in Cooling and Heating at Byblos institute, Beirut Lebanon. As a technician Josef has a passion for troubleshooting and repairing electronic and electromechanical assemblies. Over the past 12 years he gained extensive technical ability and expertise in Human Machine Interface product working at Beijer and Micronet, before bringing that experience to Ripple.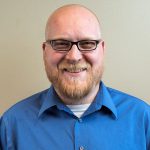 Roy Hover
Manufacturing Engineer
Roy Hover earned his bachelor's degree in Electrical Engineering from the ITT Technical Institute. He has worked in electronics manufacturing for over 10 years, and is experienced in every facet of manufacturing, from assembly to final testing and trouble shooting. He joined Ripple earlier this year, and has already proven himself to be a dedicated and a detail-oriented technician.
Rocky Judd
Electronics Technician
Rocky has spent the last 10 years working on a variety of electronic assemblies and is experienced in all areas of manufacturing along with being certified in IPC 7711/7721 and J-STD-001. As a repair technician, Rocky has worked on numerous Class 3 assemblies for military use which involved fine pitch rework, testing and fully populating complex and unique PCB's.
In his free time, Rocky enjoys fly fishing, snowboarding and everything else outdoors.
Interns
Caleb Thomson
Neuroscience Intern
Caleb is pursuing his Ph.D. in Biomedical Engineering at the University of Utah working in the NeuroRobotics lab lead by Dr. Jacob George. He studies myoelectric control of advanced prostheses and powered exoskeletons for assistive use. He earned his B.S. in Biological Engineering with a minor in Computer Science from Utah State University. Outside of work, Caleb enjoys being active by training for triathlons, playing basketball, and hiking. He also enjoys playing music and playing games with friends and family.
Marshall Trout
Neuroscience Intern
Marshall is currently working on his Ph.D. in electrical engineering at the University of Utah. There, he researches the application of control theory and artificial intelligence to prosthetic hand control and noninvasive hand reanimation for stroke rehabilitation. Originally from Houston, TX, he received an B.S. in electrical engineering from Colorado School of Mines and an M.S. in electrical engineering from Clemson University where he designed control strategies to control cellular growth in bioreactors.